It seems as though Dom has expanded his drum kit…AGAIN!
First it was the crash of doom…then it was the gong bass drum….then it was the tambourine….and now, behold the return of the balafon AND a new, inverted, what looks like a 12″, oriental china cymbal!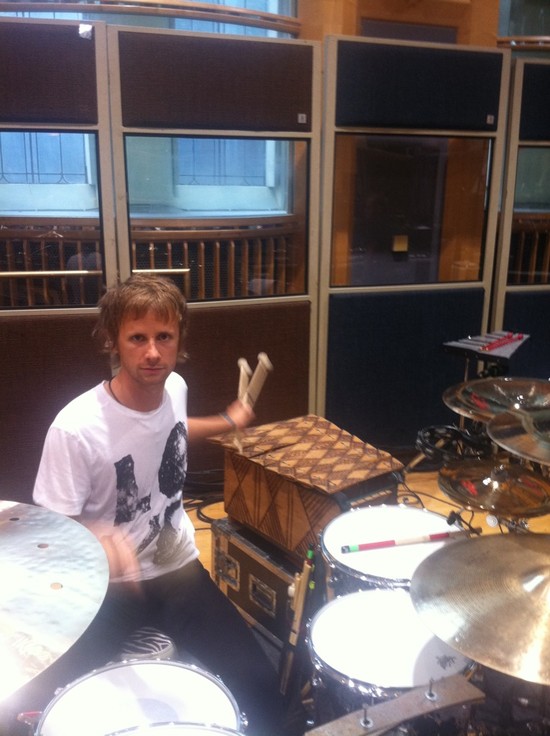 Seen here in the rehearsals for the upcoming Reading and Leeds festivals. Note how far back he's having to stretch - he's running out of room to put things!!